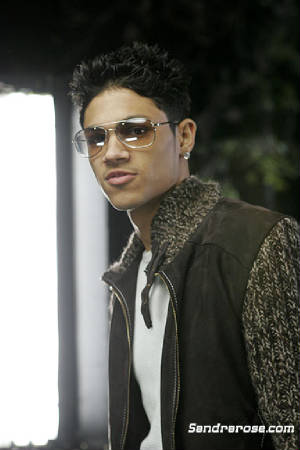 Name: Dustin Michael Breeding
Age: 17
B*Day: October 8th
Favorite Color: Baby Blue
Birthplace: St. Petersburg, FL
Hometown: Atlanta, GA
Favorite Food: Seafood
Favorite Movie: Amityville Horror
Favorite Music: T.I., 8Ball & MJG, Lil' John & the Eastside Boys, & Ciara
Hobbies: Video Games, Playing Sports, Movies, Shopping, & Singing
Bitz 'N' Pieces: Dustin is the oldest brother of B5 and his mother, Adrian, enstilled his love for singing early on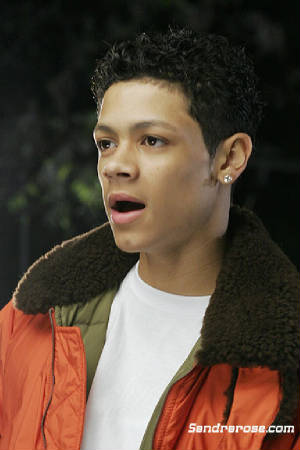 Name: Patrick Owen Breeding
Age: 14
B*Day: September 19
Favorite Color: Black
Birthplace: Liberal, Kansas
Hometown: Atlanta, GA
Favorite Food: Japanese
Favorite Movie: Amityville Horror
Favorite Music: Michael Jackson, Alicia Keys, Nelly, Snoop Dogg
Hobbies: Video Games, Basketball, Movies, & Bowling
Bitz 'N' Pieces: Patrick is the middle child and his mother taught him how to dance by watching Michael Jackson moves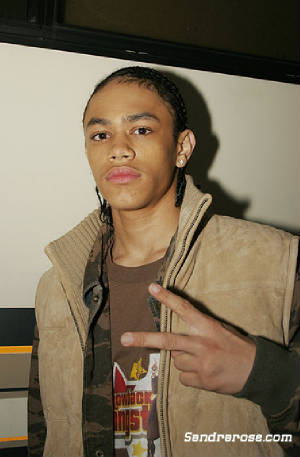 Name: Kelly Allen Breeding
Age: 16
B*Day: February 27th
Favorite Color: Yellow
Birthplace: Liberal, Kansas
Hometown: Atlanta, GA
Favorite Food: Philly Cheesesteak Sandwiches
Favorite Music: OutKast, Jay-Z, Linkin Park, Snoop Dogg
Favorite Movie: Ong Bak
Hobbies: Street Gymnastics, Video Games, Go-carting, Drawing, & Sports
Bitz 'N' Pieces: Kelly is the 2nd oldest brother in B5 & he also loves to write his own raps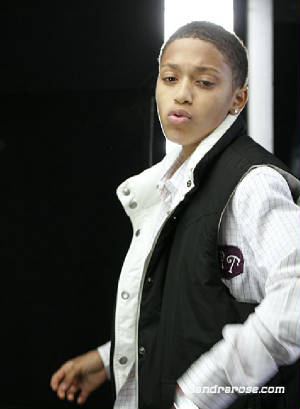 Name: Carnell Fredrick Hunnicutt
Age: 13
B*Day: November 30th
Favorite Color: Red
Birthplace: Brigeport, CT
Hometown: Atlanta, GA
Favorite Movie: Ong Bak
Favorite Music: Usher, P. Diddy, Jay-Z, Linkin Park
Favorite Food: Italian
Hobbies: Basketball, Bowling, Video Games, & Camping
Bitz 'N' Pieces: Carnell is the 4th brother of B5 & he's the soprano of the group. He's also very shy!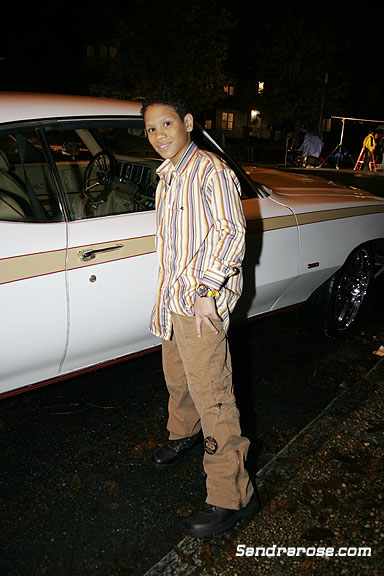 Name: Bryan Jesse Breeding
Age: 10
B*Day: October 14
Favorite Color: Orange
Birthplace: Liberal, Kansas
Hometown: Atlanta, GA
Favorite Movie: The Incredibles
Favorite Food: Seafood
Favorite Music: P.Diddy, Destiny's Child, Mario
Hobbies: Drawing, Movies, Bowling & Video games
Bitz 'N' Pieces: Bryan is the youngest brother of B5 & he takes the group to new heights when he sings



*Group Info*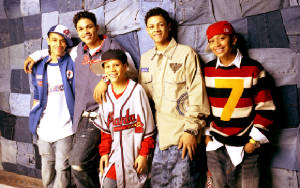 ♣ The brothers of B5 were orginially known as the TNT boyz until Bryan joined the group
♣ B5 is currently living in Atlanta, Ga
♣ B5 is on Bad Boy Records
♣ Before B5 was "dancing" with Diddy they were winning Radio Disney contest
♣ B5 has a tutor to travel with them on the road
♣ When asked what kind of girl they like, Dustin said "She has to be funny, smart, someone that i can get along with, she gotta have a nice attitude and not be all stuck up. A person I can just kick it with everyday"
♣The boys of B5 call their mother Adrian "Super Mom"