s
B5 at the photo shoot for the Right On! magazine
a
s
You can't get any better than this!!!
You can't get no better than this
s
B5 is the hottest group around!
s
B5 at the photo shoot for Word Up!
s
Look at those pretty smiles!

s
B5 in their letterman jackets!
s
B5 back in the day!
Look at those brotha's!!!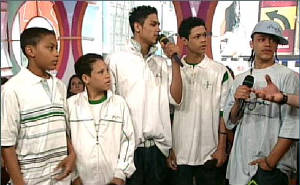 B5 chilling at TRL!!!